With environmental monitoring from MEOX you get the best products and a state of the art monitoring tool without licenses.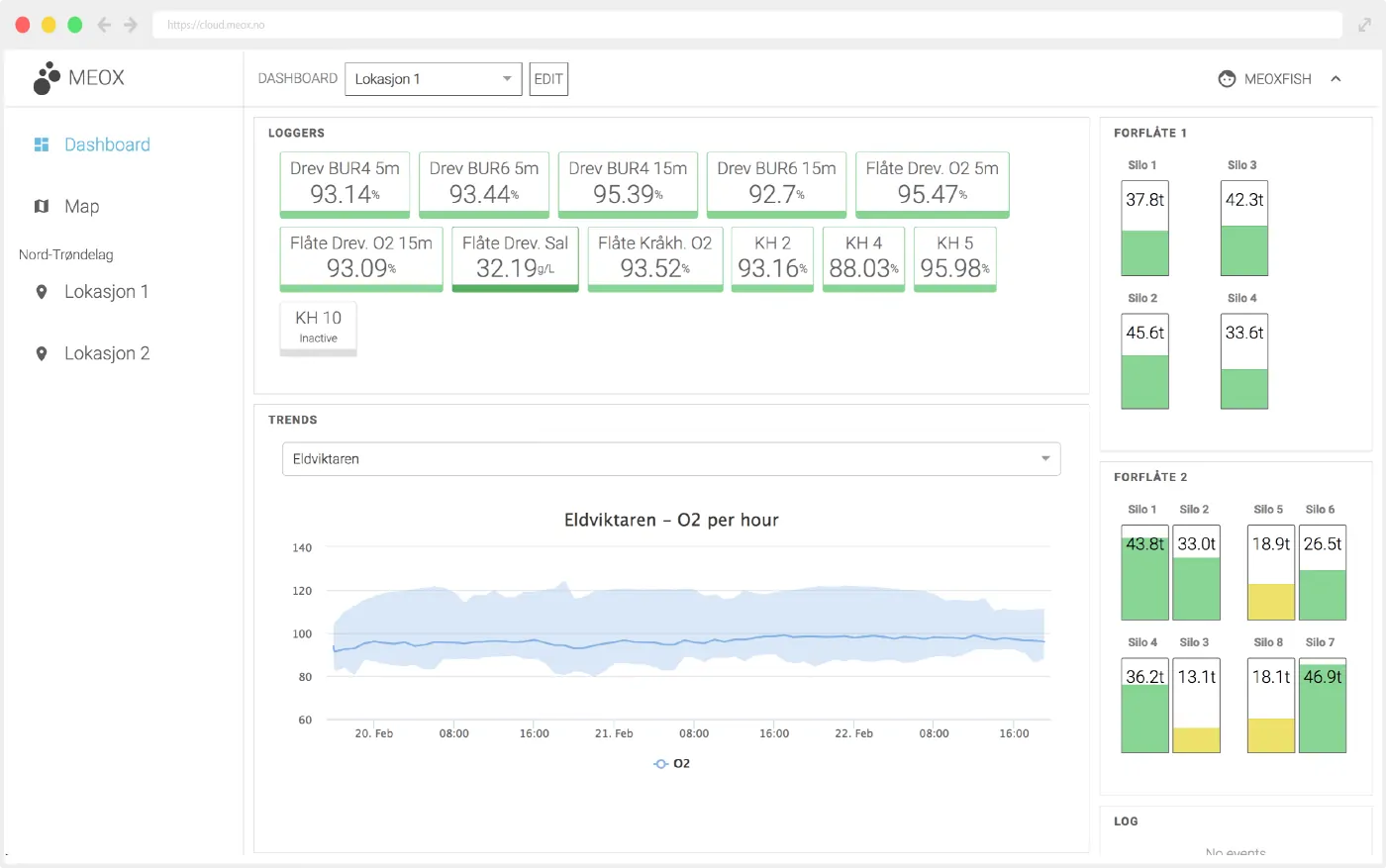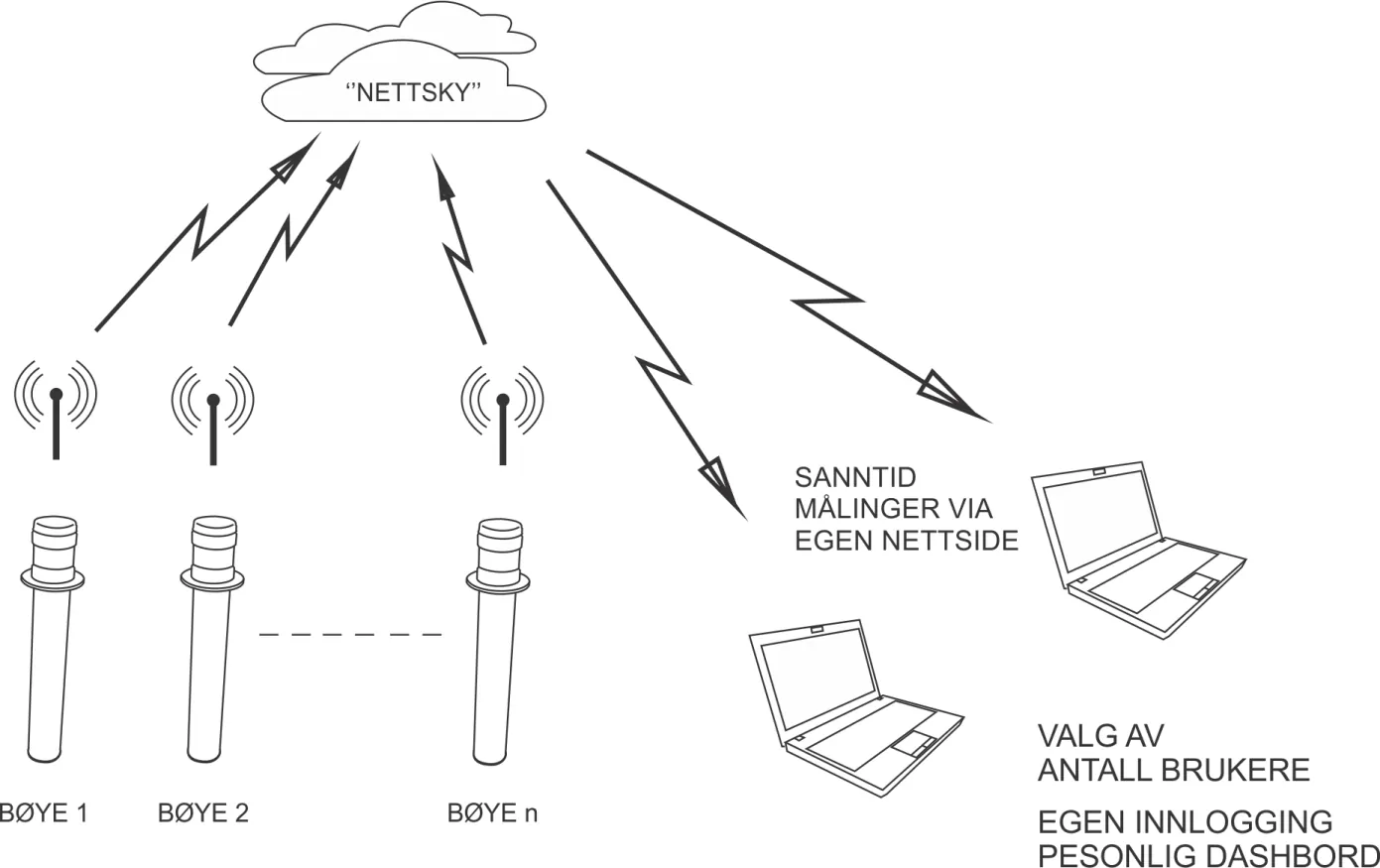 The system is very simple. We measure all water parameters such as: oxygen, salinity, waterflow, temperaturee, turbidity, etc. att a customer specified depth.
For measurements in a merd we use floating bouys to avoid equipment mounted on the ring and cables from the ring into the merd.
Our floating bouys can easily be placed where the customer wishes in the merd and sends data wirelessly up into a webcloud.
The floating bouys have a powerful battery pack that normally last for a year, often longer. The battery can easily be recharged when it is decharged.
We also have reference stations that are typically placed on the barge to measure reference values from the sea.
Turn the device on and put the bouy into the water, place it at the target location, then the system is operational.
The sensors are also monitored by us so if something happens we recieve a status message.
New this year is that we can calibrate the devices without retrieving them or sending them in. We can calibrate them via data communication or SMS.
If continuous measurements are required during de-licing operations, or other customer specified readout intervals, this can easily be changed by sending a SMS to the device.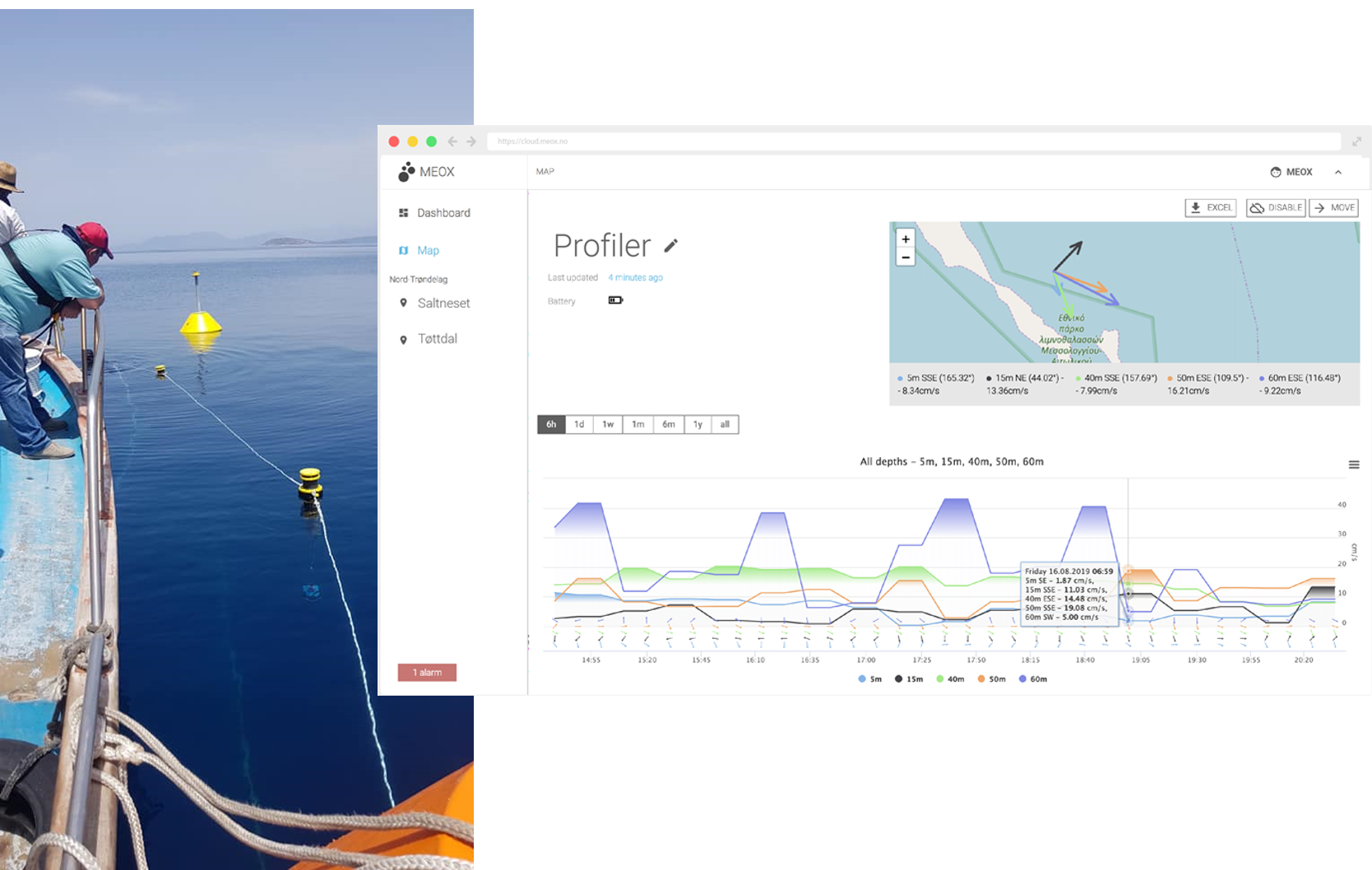 We employ extremely robust sensors.
Our optical oxygen sensors have NO parts that need replacing.
This is a completely custom patented system that does not need yearly maintenance with replacement of lenses and caps like other sensors.
We have sensors for both horizontal and vertical scanning of the water.
Our small flow sensor employs a high frequency that shoots lengthwise with the particles and is very precise and has become very popular.
It is a very reasonable model for those wanting to know the flow value at a depth. Of course the sensor can also easily be raised/lowered to map multiple depths.
Here we employ sensors with inductive readout to be as resistant as possible against growth.
These are simple robust sensors that when lowered into water, fires an electric pulse through a closed loop.
The salt concentration in the water then affects the magnetic field in the loop which allows us to measure the salt concentration. The value is then sendt up to the floating bouy which in turn sends it on to the cloud.
When we got the challenge to make new sensors we got a long list of issues with existing systems.
To mention a few points; not placed on the ring, short battery life, cumbersome to use, bad reliability, high operating costs, manual calibration, frequent replacement of parts on sensors, yearly sensor maintenance returns, etc.
We have and will continue to satisfy all of these customer specific points in our system.
Since the system was launched, we have placed more than 200 measuring units. Contact us for more information. References and reference facilities on request.