Monitor everything from one website
All our products continually send data to MEOX Cloud which gives you a full overview over all sensor data.
In MEOX Cloud you can easily:
See realtime data for all
See historic data
Follow trends
Compare and analyze values
Move loggers between locations yourself
Configure alarm limits
Download reports
Our API makes it easy to create integrations with your own systems.
Get a quick and simple overview of of the whole solution with a flexible dashboard.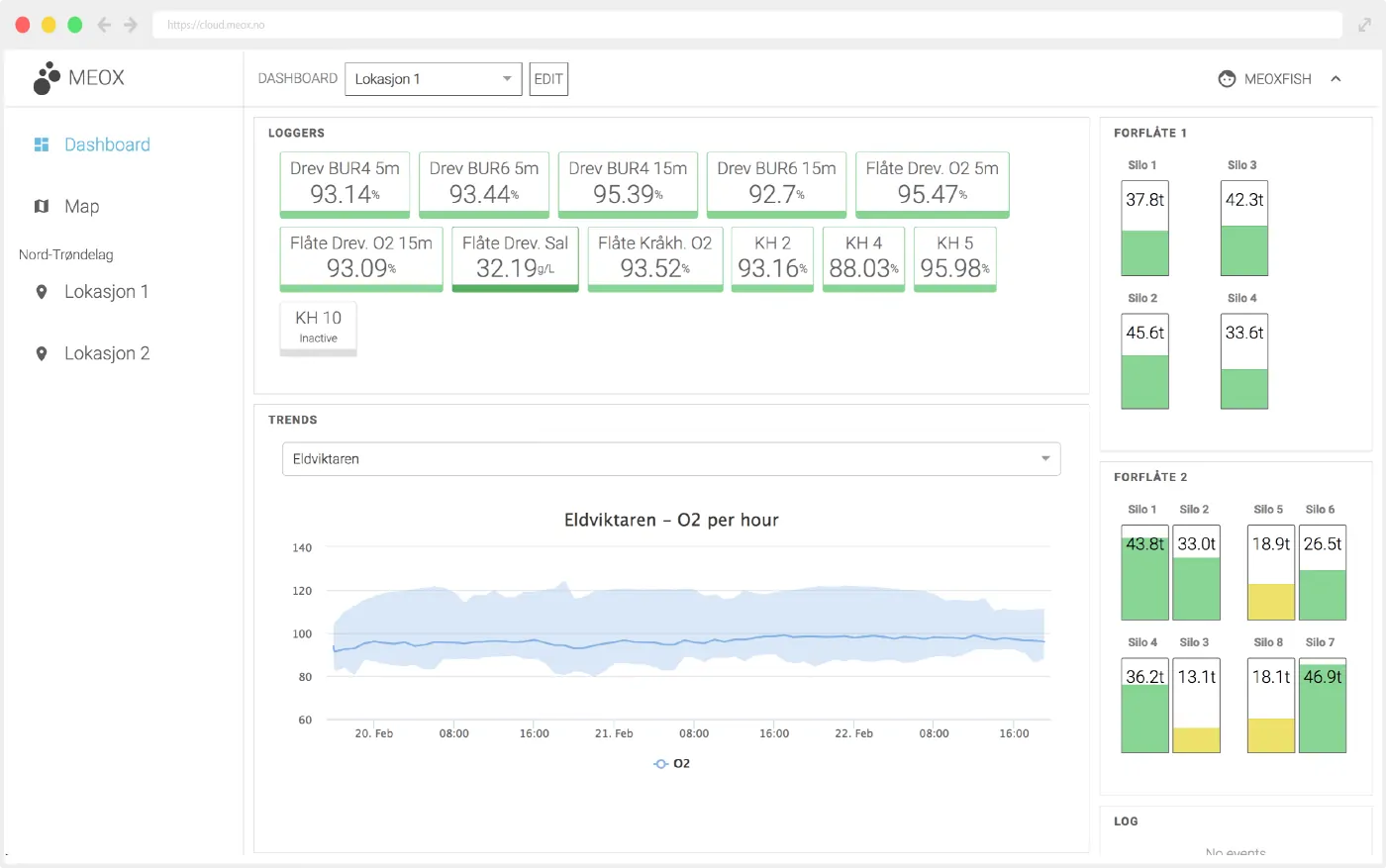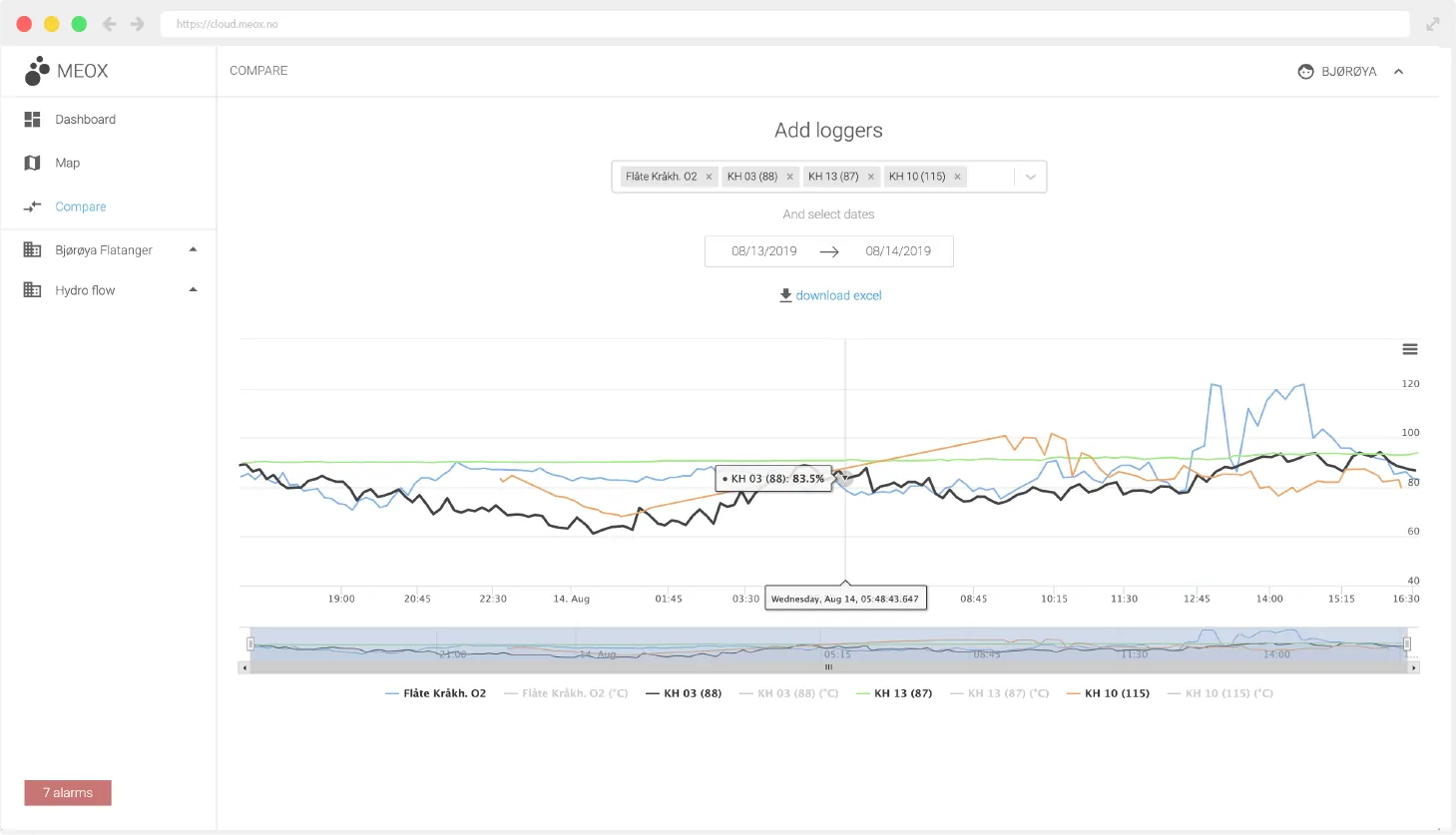 Compare and analyze values from multiple types of loggers and locations for a chosen period of time. You can for example compare the oxygen levels for all locations at the same time, or see the relationship between waterflow and oxygen/salinity. Of course everything can also be exported to Excel.
Get a visual overview of all locations in the map. Here you can quickly see whether all values are correct or not.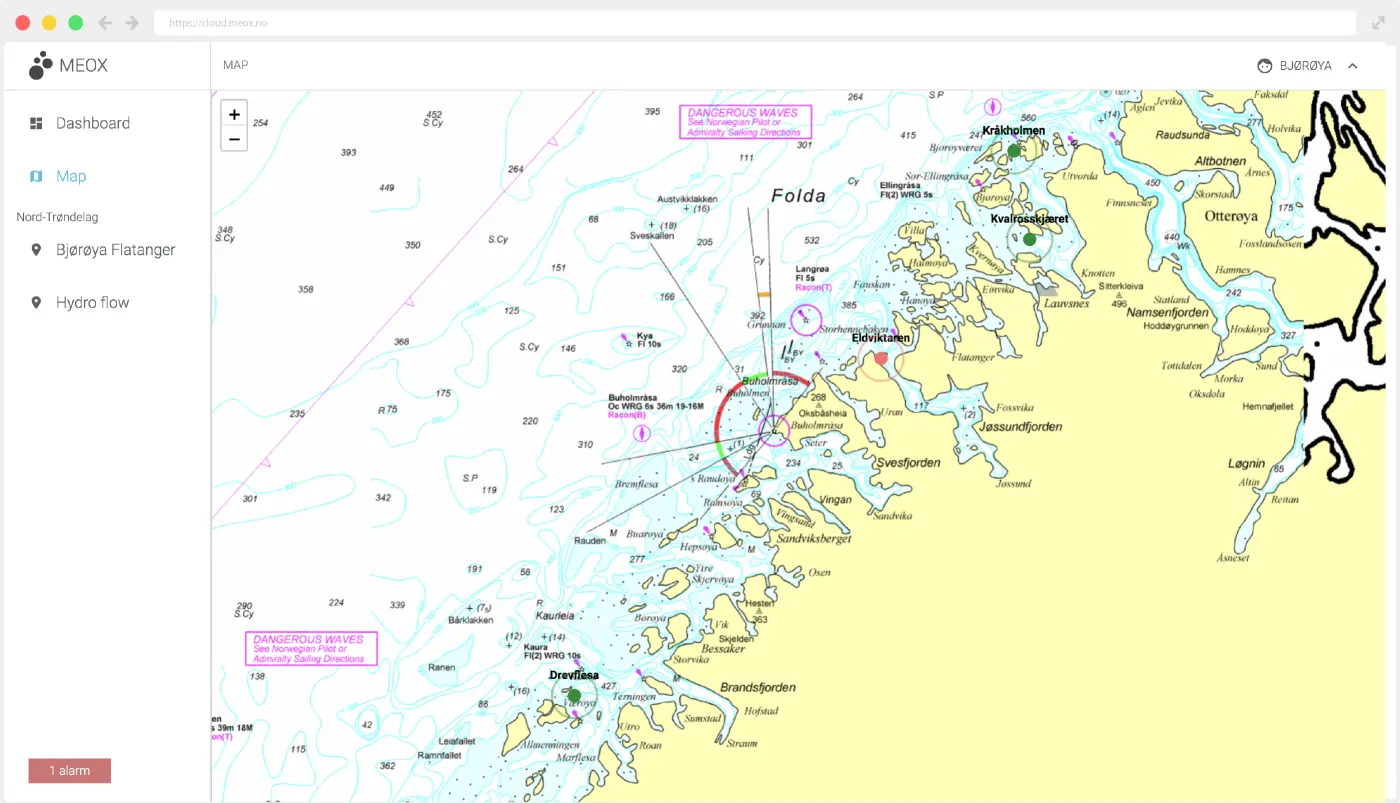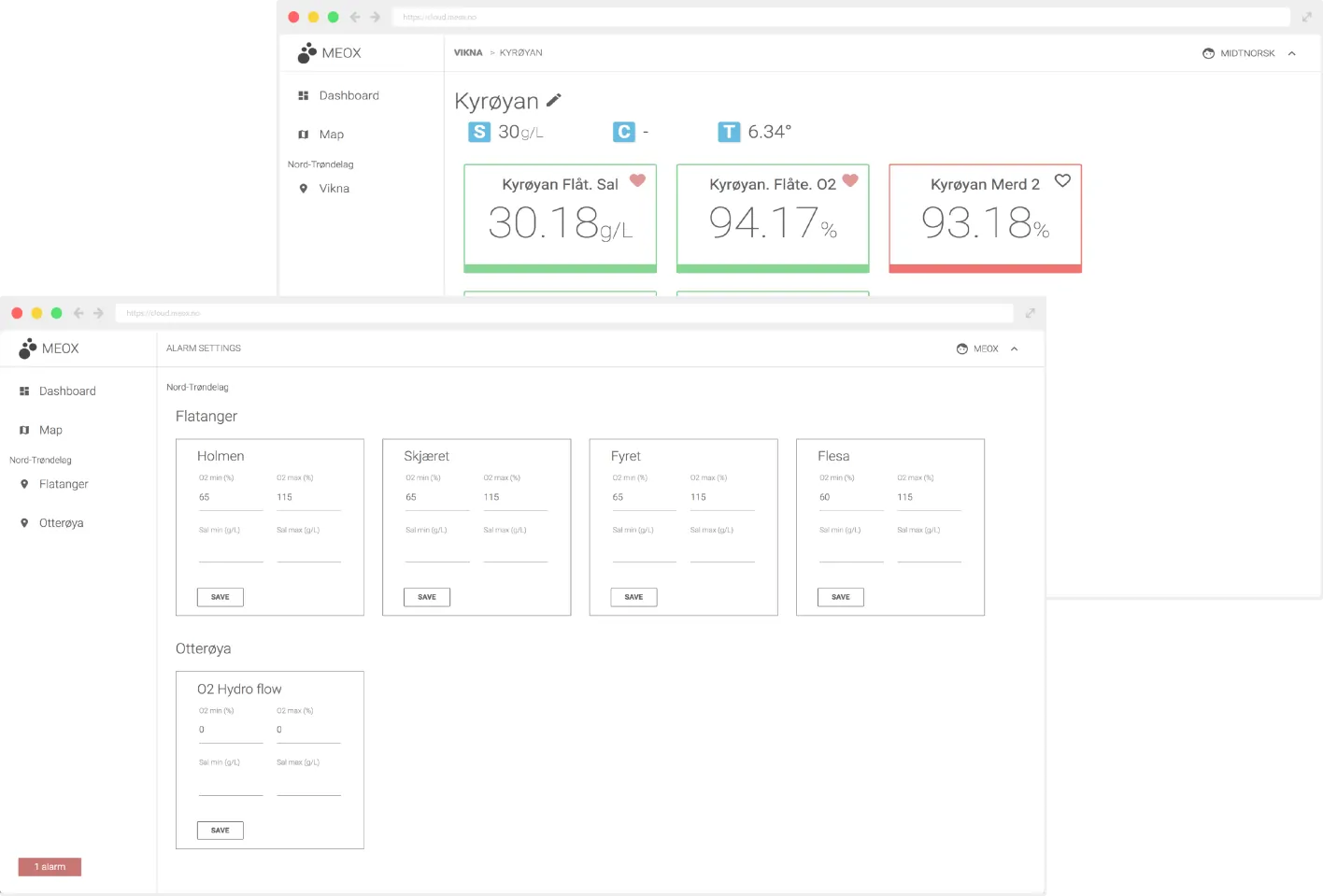 Adjust alarm limits for all locations and all types of values. When an alarm limit is exceeded the alarm will be shown on the website, in addition being notified by e-mail.
MEOX Cloud is developed with a focus on the user. We therefore work closely with multiple fish farming companies, where we with a agile development method can adapt to the needs of the user faster than other companies.
Our ambition is to make a monitoring solution that everyone can master without a manual.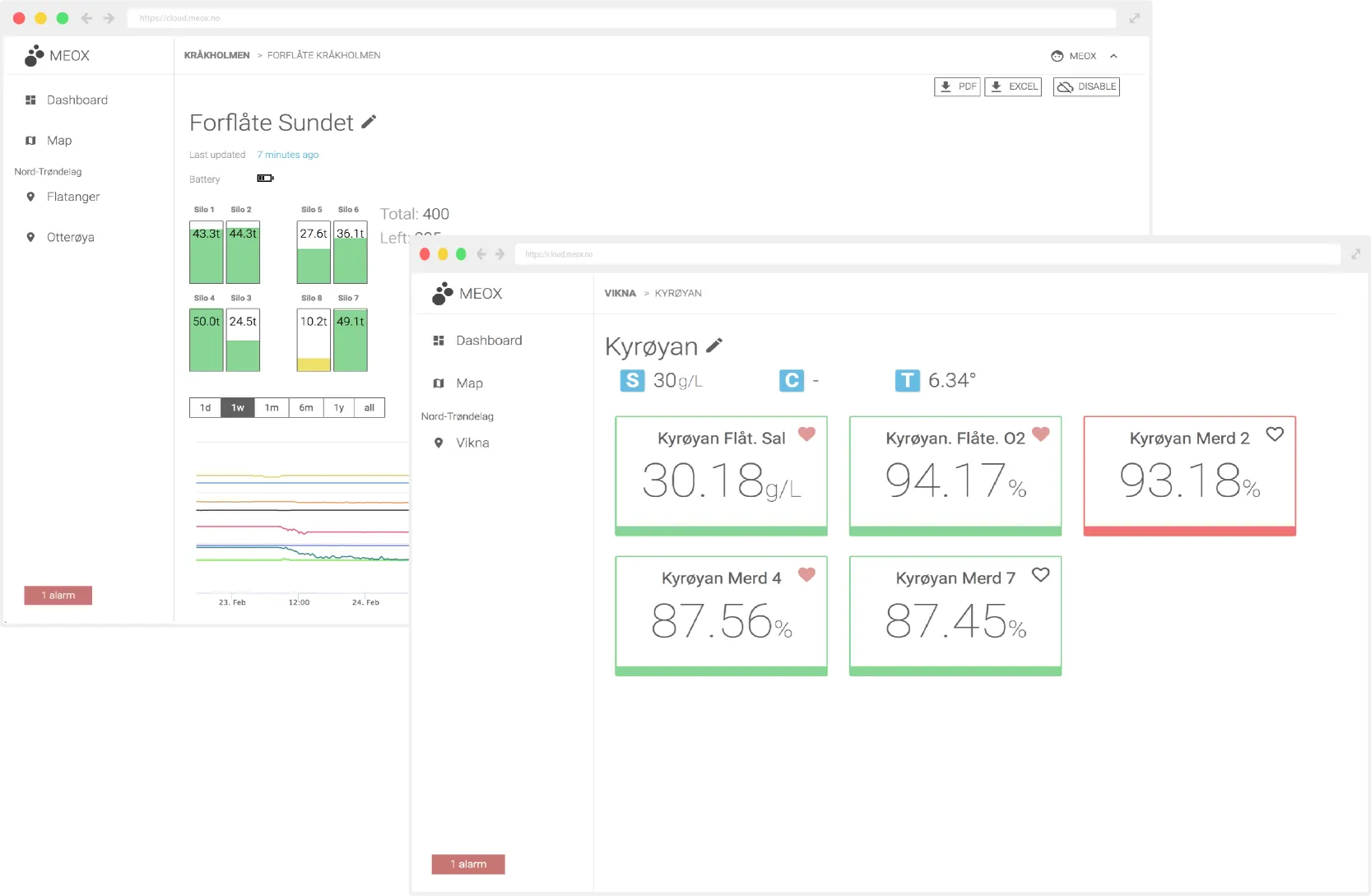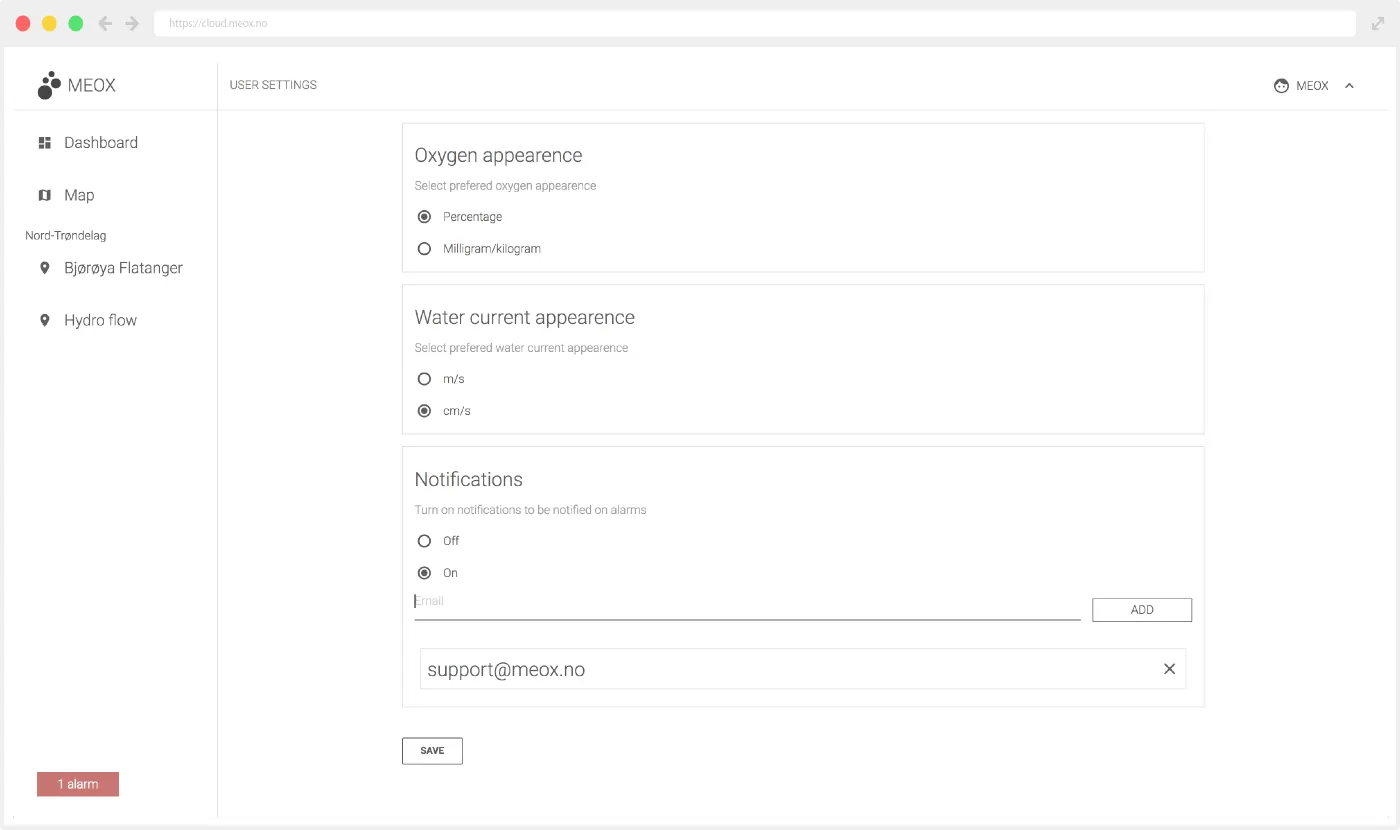 Choose between multiple different settings like for example which measurement units you would like to see oxygen and salinity in and what alarms you would like to recieve e-mails for.