Mass meter sensor for hatches with hinges and all types of openings.
With mass meters from MEOX you get a complete monitoring system for all silos on the feed barge. The sensors are connected to a central unit on the barge that continually sends mass data to the cloud and into MEOX Cloud.
The system can be customized for all types of silos, and calculates amounts in tonnes based on the geometry of the silo and the type of feed in use.
Log in and see realtime and historical data for all silos.
Read more about MEOX Cloud here..
MEOX offers a modern product system based on new IoT technologies and a well liked and simple user interface.
If you have any questions about the product please contact us by phone or e-mail.
MEOX Cloud is our web solution for monitoring of values from all our products and is included for free. Log in from anywhere and get a full overview.
Very user friendly
See realtime data for all
See historic data
Follow trends
Configure alarm limits
Download reports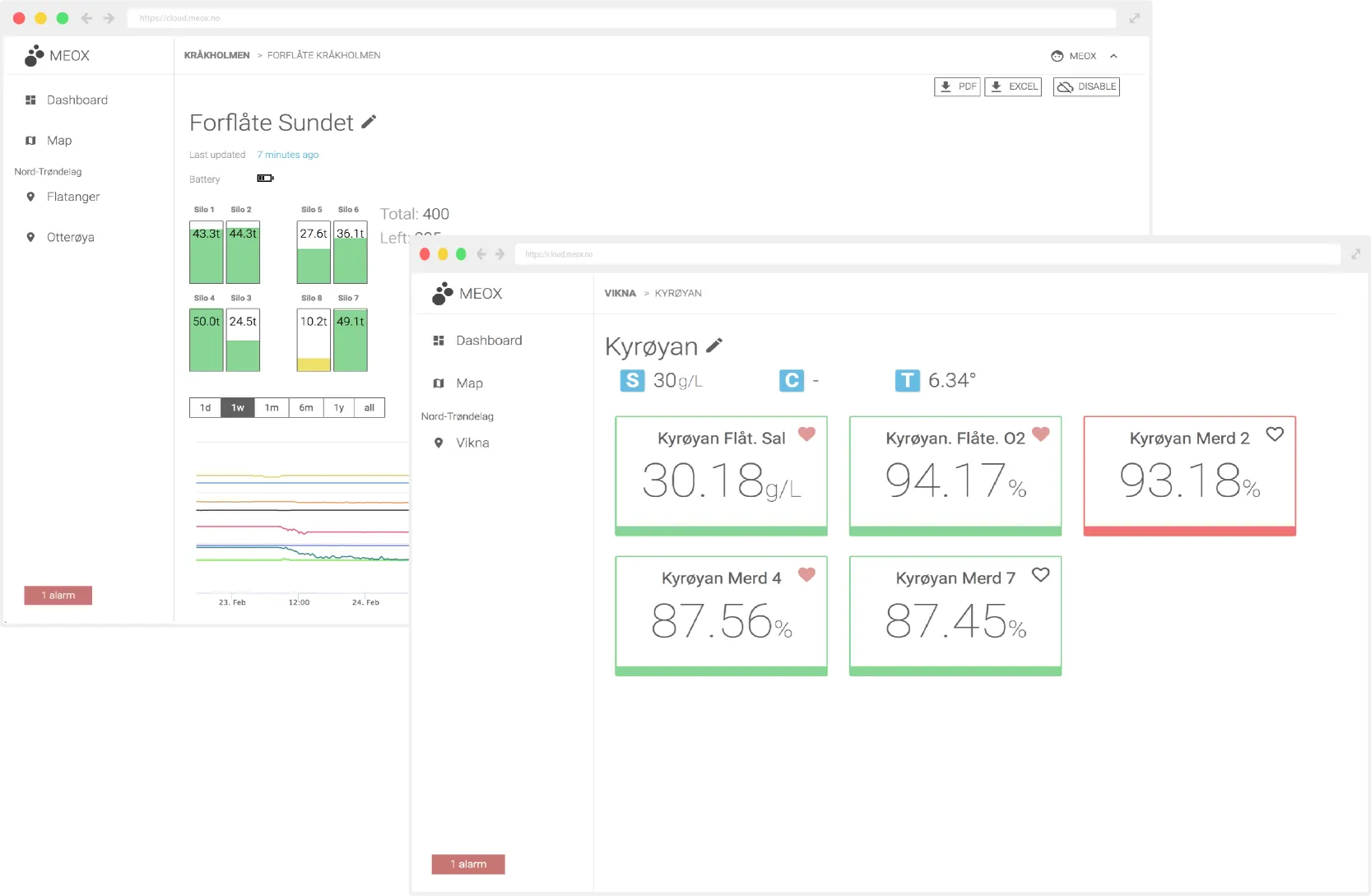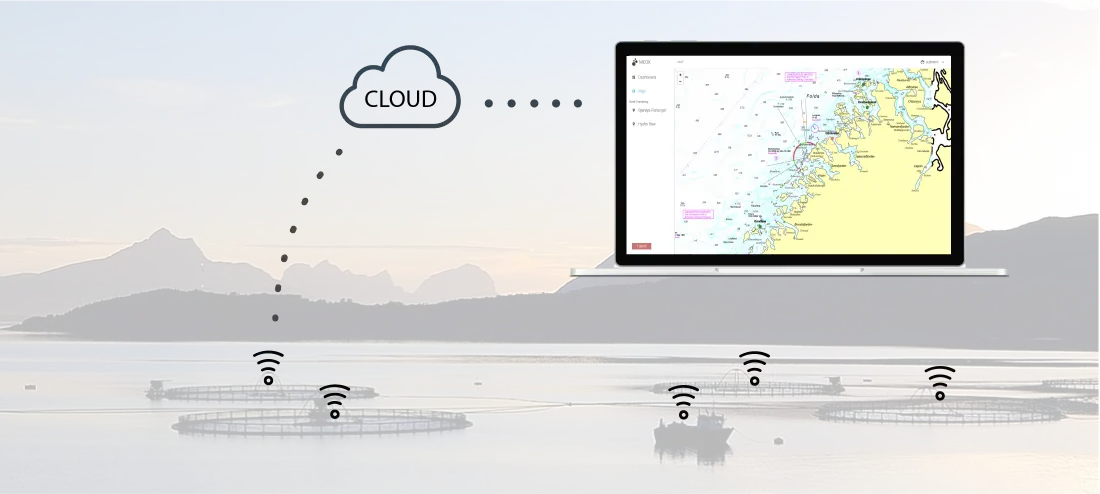 All our products are completely wireless and uses the standard GSM-network for cheap, fast and secure communication.